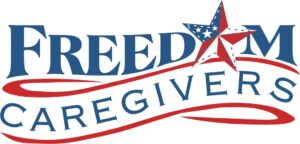 Freedom Caregivers offers in home health care for a few hours around the clock, respite care, nurse wellness checks, lab draws, medication setups and monitoring.
Allow us to help with your daily care needs
Bathing | Grooming | Ambulation | Restroom Assistance | Transferring |

Maintaning a level of comfort in your home
Light Housekeeping | Meal Prep | Running Errands | Laundry |

Companionship Care Services
Encourage engagement with life activities & social connection
Morning Wake Up | Evening Tuck In | Transportation to Activities | Activities in the home |

Expereienced clinical staff looking in on your loved ones for added reassurance & peace of mind
Blood Pressure Monitoring | Glucose Monitoring | Medication Setups | Wellness Checks |

Automatic Pill Dispensers
Worry-free assurance that your loved one is taking essential medications safely.
– Medready Medication Dispenser
– Medication Tower Style Dispenser
Medication dispensers can be managed by  a member of our nusring staff! Contact our offices to receive more information!
MANAGING YOUR CARE SERVICES
Stay connected to your loved ones care with The Family Room portal. The Family Room is an online hub of information regarding you or your loved ones care!
What can I view in the Family Room?
Schedules 
Tasks & notes
Medication management
Client activity calendar
Invoice tracking
Bill pay 
Find us on Facebook & Instagram