Personal Care

Assistance with daily care tasks such as grooming, dressing, or bathing
Companionship

Encourage engagement with life activities & social connection
Medication Assistance

Medication dispeners managed by clinical staff 
Homemaker Services

Assistance with light housekeeping, meal prepping, errand running, and transportation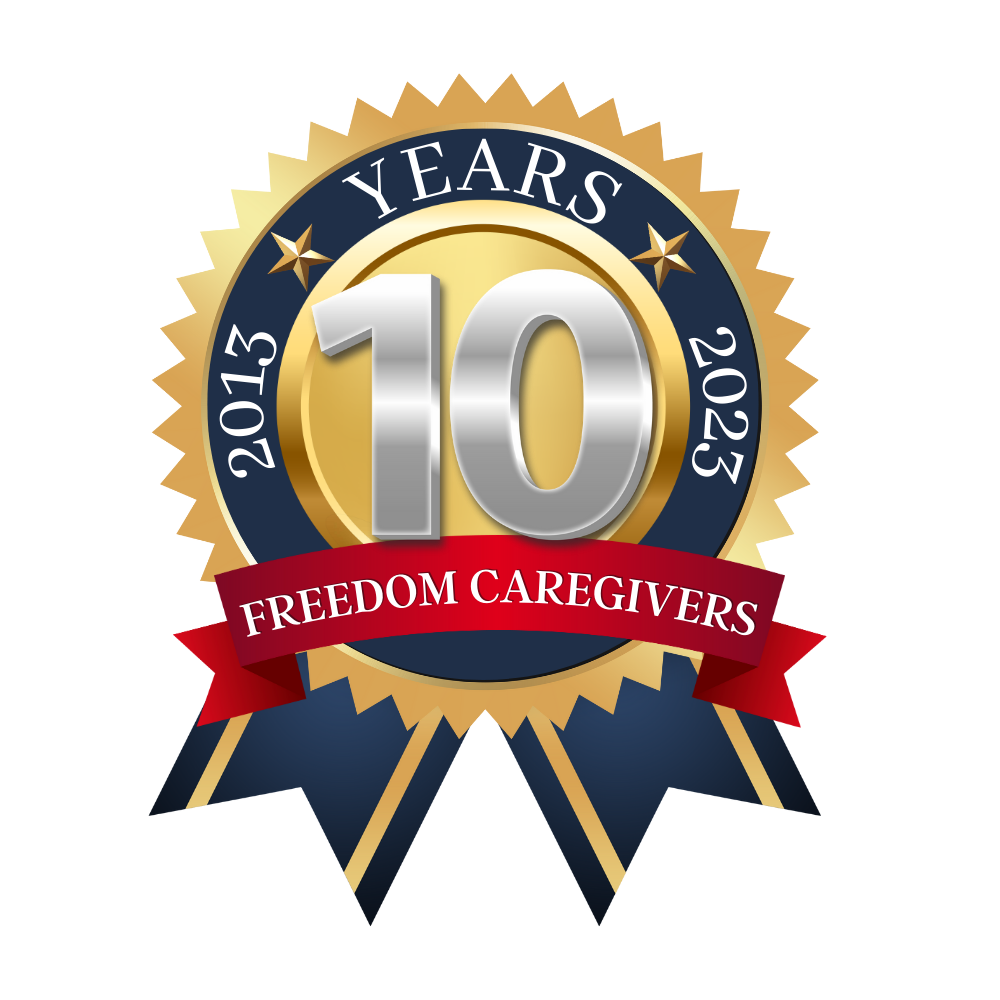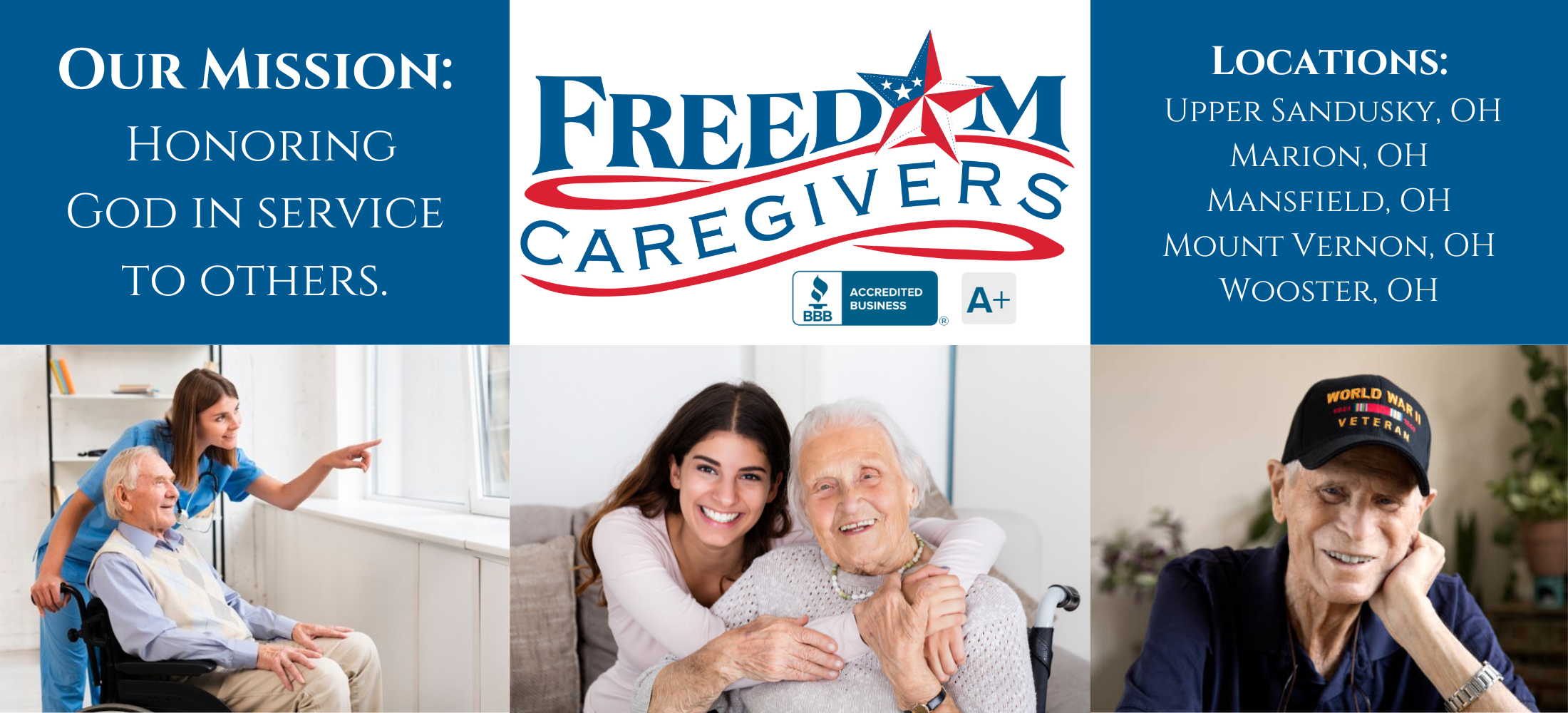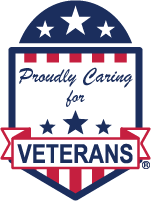 VA Community Care Network
Freedom Caregivers is proud to be a VA Community Care Provider.
We provide home health care for dozens of veterans accross multiple counties.
Talk to your VA physician today about home health care!
Patriot Angels
Freedom Caregivers is a proud partner of Patriot Angels.
Patriot Angels works hard to help veterans access their Aid & Attendance benefits and more.
Click here to visit their site for more information.
See what our clients and their family members are saying about Freedom Caregivers!
What a great service for our veterans! My Dad has received home health services from Freedom Caregivers for over 6 months. He looks forward to their visits and they definitely helped in his ability to stay home. They went above and beyond when my Mom was on hospice, taking care of him so that I could dedicate more of my time to Mom. Now that Dad is on hospice they continue to help me take care of him and treat him like family. What a blessing!
We had an amazing experience with this company. They responded quickly to our needs. The caregivers were professional. Everyone we came in contact with truly, truly cared. They saved us!
Freedom Caregivers of Upper Sandusky, OH, has been great in working with my loved one, who has Dementia. My family would recommend Freedom Caregivers to anyone!
I'm very pleased with the care I receive from freedom caregivers my aid has a good attitude about her work she does her best and gets the job done!
This agency is by far the best my family has received care through. The aide who helps take care of my aunt is wonderful and anytime she has been unable to make it, they do their best to send another girl so she still gets help and they have all been very kind and helpful. The office gals are always very nice and you can tell they care anytime my aunt's speaks with them. They call when something might need changed which was always an issue with her previous agencies. Would recommend to anyone needing reliable high quality care and help for their loved ones.