The Role of the Caregiver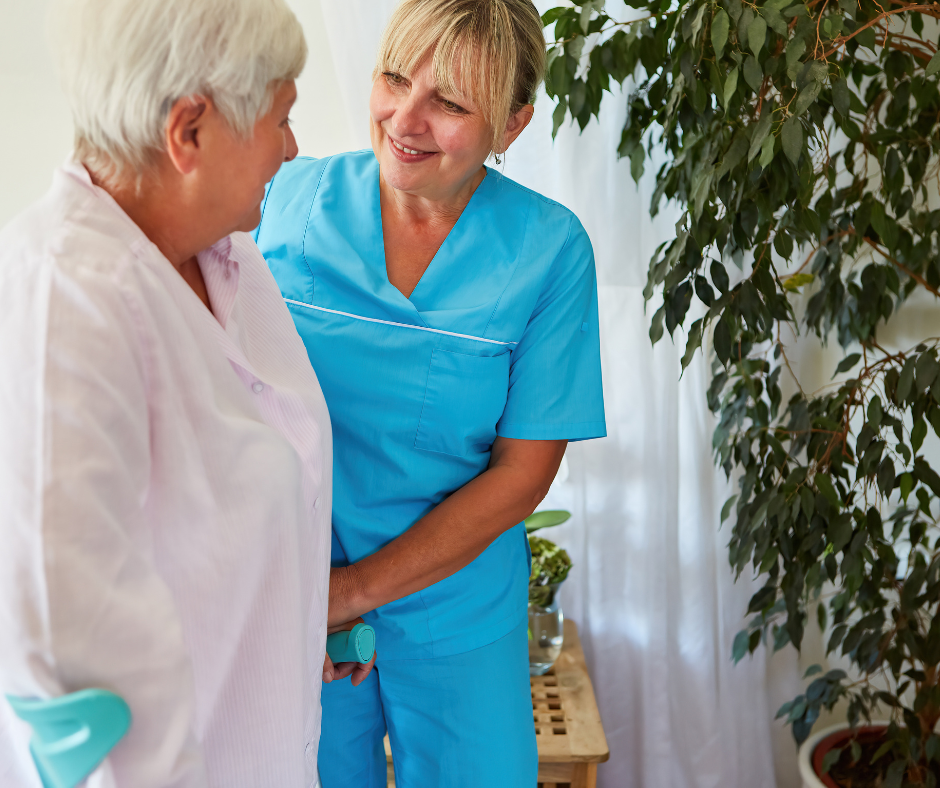 What is a Caregiver?
A caregiver is anyone who provides care for a person who needs extra help.
Freedom Caregivers provides non-medical in-home care services to assist older individuals to live independently, in their own home, by helping them with the tasks of everyday living. As a Home Care Aide, you will provide some or all of the following for our clients:
Personal Care. Personal care is a more "hands-on" service. People who require assistance with personal care may need your help with activities of daily living bathing, grooming, dressing, and using the bathroom. You may also help with walking, feeding, and medication reminders.
Homemaking includes light housekeeping such as washing dishes, laundry, meal planning, shopping, or cooking for your client.
Companionship/Sitting. Companionship is vital to the mental and physical health of our clients who are isolated due to medical conditions or distance from family. Companionship consists of non-medical, basic supervision to ensure a client's safety and well-being.
Respite Care. Respite care aids and supports family caregivers and gives the primary caregiver a needed break.
What is the difference between working for a Home Care Agency and a Home Health Care Agency?
Caregivers who work in home care provide non-medical care services such as the ones listed above.
Caregivers who work for a home health agency see clients who have more advanced medical needs and typically need advanced training to become Home Health Aides (HHA), Certified Nursing Assistants (CNAs), or State Tested Nursing Assistants (STNAs).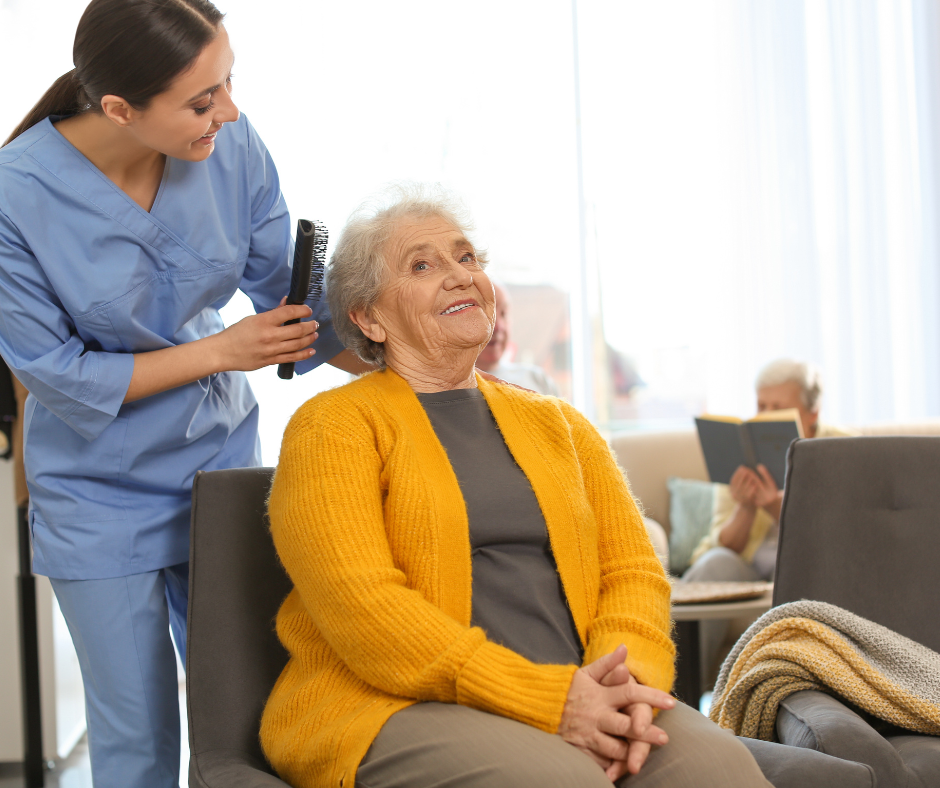 What do caregivers do?
Caregivers assist clients with Activities of Daily Living (ADLs) and Instrumental Activities of Daily Living (IADLs).
What are ADLs?
The ADLs, or activities of daily living, are all the basic self-care activities that people normally do for themselves. These include:
Eating
Personal Hygiene
Using the bathroom
Dressing and grooming
Walking and moving about
What are IADLS?
Instrumental Activities of Daily Living are activities that go beyond basic needs. IADLs allow the person to be independent in their home and community.
Housekeeping
Meal Preparation
Taking medications as prescribed
Shopping
Using the telephone
Transportation within the community
Here are some specific examples of common caregiver duties:
Housekeeping Duties
Vacuum, mop, dust, and tidy up living areas
Wash dishes
Laundry
Plan and prepare meals
Shop for groceries
Companionship
Engage in conversation
Play games
Go on outings
Assist with phone calls
Supervise to prevent wandering or accidents
Provide activities and social interaction
Personal Care
Assist with bathing/showering, or "sponge baths"
Help with getting dressed
Hair care, shaving, oral care/hygiene
Assisting with canes, walkers, wheelchairs
Assist to bathroom
Change incontinence briefs/undergarments
Remind client to take medications as prescribed
Your Responsibilities as a Caregiver
Be passionate about your work. Not everyone has the special ability to care for older clients like you do. When you are passionate about what you do, it gives you energy. That surge of energy allows you to do your job better. Doing high-quality work means you can take pride in your work. And when you are proud of your job, you feel even more passionate about it. This positive cycle feeds on itself and helps keep you motivated in your work.
Maintaining confidentiality. As a healthcare worker, you are trusted with confidential and private information about your clients. Confidentiality is described as keeping your client's personal and health information safe and to yourself, even in the privacy of your own home. All healthcare organizations must promise clients that their information will be kept safe. You will receive more information on confidentiality in your training.
Be reliable. Your clients rely on you and being reliable builds trust. You will be responsible to do what you are supposed to do and be where you are supposed to be. If for any reason you cannot report to a shift, you MUST contact the office ASAP so we can work on getting a replacement for you.
Take care of yourself. Being a caregiver can be extremely rewarding but can also have many ups and downs. Remember to eat well, get regular exercise, take time to relax and re-energize, and always talk to your supervisor if you are feeling overly stressed or overwhelmed. You may just need a break or a change of assignment.
Ready to apply?
At Freedom Caregivers, we believe that seniors who remain in the safety and comfort of their home are healthier, happier, and age more gracefully. If you desire to come to work and make a difference in someone's life, we need YOU on our team!
We also believe that working as an in-home caregiver one-on-one with clients is less stressful, more rewarding, and promotes a better work/life balance for caregivers/aides than working in a care facility or in food service or retail.